FSYO Staff
Hanrich Claassen, Music Director, and Symphonic Orchestra Conductor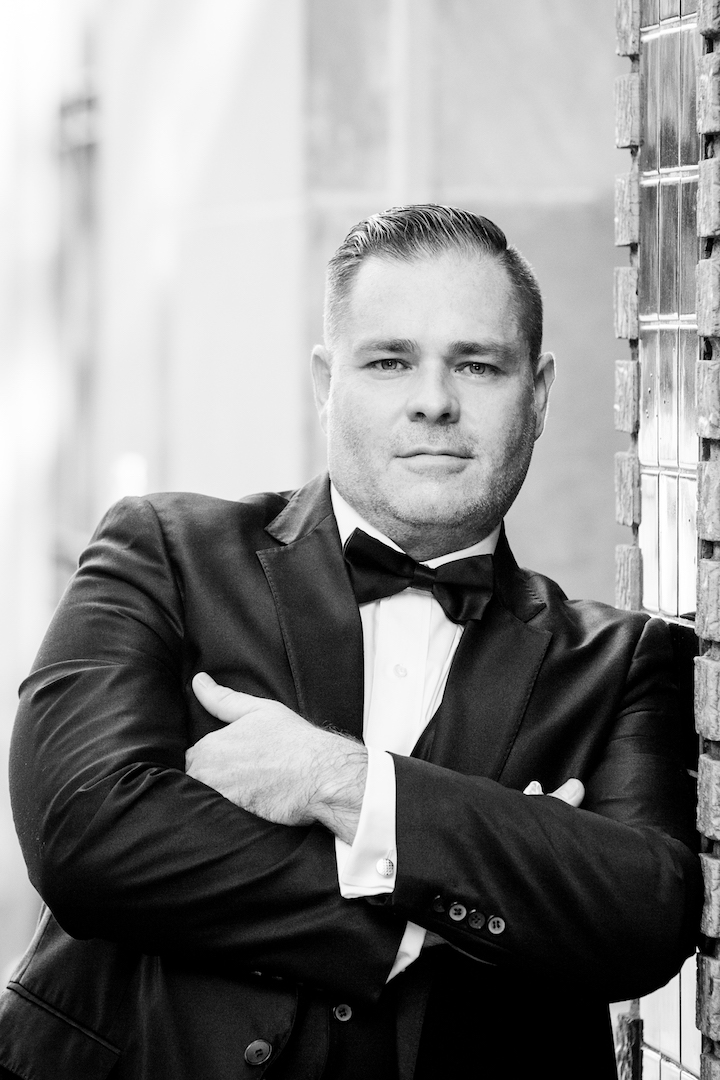 Hanrich Claassen is a passionate cellist, conductor, and educator who believes that a balance between educating and performing music is the key to true artistic enlightenment.
Mr. Claassen obtained his Bachelor of Music in both piano and cello at the University of the Free State in South Africa. He furthered his cello studies at the University of Stellenbosch, where he completed both a Music Honours Degree and his Masters Degree in Chamber Music. Mr. Claassen was awarded the Teacher's Licentiate from the University of South Africa with distinction before furthering his cello studies in Portugal in 2003 at the Escola Superior de Artes Aplicadas.
During the course of his studies, Mr. Claassen received numerous awards and merit scholarships in South Africa. He is a previous gold medalist of the Free State Music Society Scholarship Competition, as well as the Free State Orchestra Instrument Competition. In August 2001 he was the overall winner of the Huguenot Music Society Prize Competition in Stellenbosch. Mr. Claassen was a semi-finalist in the 2002 UNISA String competition and in the same year was runner-up during the UNISA Overseas Scholarship Competition. Mr. Claassen was awarded the bronze medal during the 2010 Len van Zyl Conducting Competition in Cape Town after his direction of the Cape Philharmonic Orchestra. More recently, Mr. Claassen was semi-finalist in the prestigious 5th Edition of the Blue Danube International Opera Conducting Competition 2013 with the Bulgarian State Opera Ruse (Rousse).
Mr. Claassen was extensively involved in performing arts while growing up in Windhoek, Namibia and Bloemfontein, South Africa. He performed as cello and piano soloist with the Johannesburg Symphony Orchestra, Performing Arts Council of the Free State Symphony Orchestra and with the KwaZulu Natal Philharmonic Orchestra. He has attended master classes in South Africa, as well as in Austria, Switzerland, Portugal, and Brazil from Anton Nel, Martino Tirimo, Alexander Ivashkin, Borislav Strulev, Antonio Meneses, Radu Adelescu, Heidi Litschauer, Xenia Jankovich and the Jerusalem String Quartet, Victor Yampolsky, amongst others.
As a professional cellist, Mr. Claassen has been a member of various philharmonic and chamber orchestras in the USA, South Africa, Portugal, Bahrain, and China. During Mr. Claassen's stay in Shanghai he was the Assistant Music Director, cellist, and conductor for the Shanghai Baroque Chamber Orchestra. Other notable conducting opportunities have taken Mr. Claassen to the National Theatre of Windhoek, Namibia; the Cincinnati Conservatory of Music Spoleto Festival, Italy and to Varna, Plovdiv and Stara Zagora, Bulgaria as assistant to Maestro Dian Tchobonov for Varna International's Le Nozze di Figaro. Mr. Claassen has been guest clinician and conductor at various orchestra festivals for the Association for Music in International Schools (AMIS) and the Asian Pacific Activities Conference (APAC). As a chamber musician, he has worked in Japan, China, Austria, Switzerland, Portugal, Brazil, Saudi Arabia, Bahrain, USA and South Africa.
2004-2007 Mr. Claassen spent in Saudi Arabia as Coordinator of Performing Arts at the British International School of Al Khobar. Since 2007 he served as String Orchestra Director and Head of Middle School Fine Arts at the Shanghai American School, Pudong Campus. There he conducted four string orchestras and the SAS MS symphony orchestra. Mr. Claassen relocated to Vienna, Austria in June 2013 as the Middle and High School String Orchestra Director for the American International School Performing Arts team.
Mr. Claassen currently serves as Instrumental Music Teacher and Lower Strings Specialist at the Montverde Academy Fine Arts Conservatory. This is his second season as Music Director for Florida Symphony Youth Orchestras and conductor of the Symphonic ensemble. Mr. Claassen lead the FSYO on a successful tour of Salzburg, Vienna, Prague, and Munich this past summer, during which the orchestra was invited to participate in the prestigious Summa Cum Laude Youth Music Festival and was awarded the Second prize with Outstanding Achievement in the Symphonic Orchestra Category. Mr. Claassen is an active member of the Florida Orchestra Association, where he has acted as a member of the All-State audition panels, as Conducting Professional Development adjudicator for Music Performance Assessments, as well as a presenter at the FMEA 2017 annual conference. He has also served as a member of the panel for the Orlando Philharmonic's Orchestra of Distinction program.
---
Matthew Davis, Philharmonia Orchestra Conductor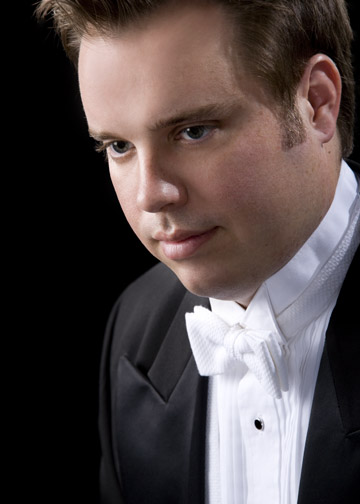 Matthew Davis is honored to serve as Philharmonia Conductor of Florida Symphony Youth Orchestras for the 2017-2018 Season. Mr. Davis has previously acted as conductor of the Prelude Orchestra of the FSYO. Since 2006, Mr. Davis has held the position of Director of Strings at the Lois Cowles Harrison Center for the Visual and Performing Arts in Lakeland, Florida. In addition to conducting the Harrison Symphony and Chamber Orchestras, Mr. Davis teaches music theory, music composition, and chamber music. Under his direction, the Harrison Symphony Orchestra was selected to perform at the 2007 Midwest Band and Orchestra Clinic in Chicago and the 2010 Festival des Anches d'Azur in La Croix Valmer, France. Mr. Davis holds a Master of Music Education from Florida State University and a Bachelor of Music in Cello Performance from Indiana University.
An active conductor and clinician, Mr. Davis has conducted high school and middle school honors orchestras in Orlando, Tampa, Fort Myers, and Naples, Florida as well as San Antonio, Texas. Mr. Davis has served on the faculty of the Florida State University Summer Music Camps since 2008 and currently co-conducts the Symphony String and Guarneri Orchestras.
Mr. Davis was awarded a Surdna Arts Teachers Fellowship in 2011 to travel to the Netherlands to study Baroque cello at the Conservatorium van Amsterdam. He was honored to be named Harrison School for the Arts Teacher of the Year for 2011-2012. In 2004, Mr. Davis was presented with the Marjorie Keller Young Teacher Award by the Texas chapter of the American String Teachers Association.
As a cellist, Mr. Davis has studied with Lubomir Georgiev, Tsuyoshi Tsutsumi, Helga Winold, Nathaniel Rosen, and Richard Aaron and served as Assistant Principal Cello of the Tallahassee Symphony. He performed on tour with the American Russian Young Artists Orchestra in the United States, Russia, Hungary, and the Czech Republic, and in chamber music programs at the Encore School for Strings, the Quartet Program, and the Chautauqua Institute. Mr. Davis is a member of the American String Teachers Association and the Florida Music Educators Association. He currently serves as the Co-Chair for the Florida Orchestra Association All-State Music Committee Chair.
---
Sarah Morrison, Prelude Orchestra Conductor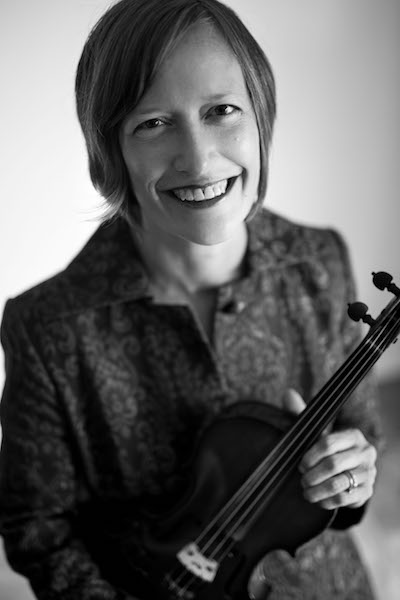 Sarah Morrison currently serves as conductor of the Florida Symphony Youth Orchestra Prelude Orchestra in Orlando. She previously served as conductor of the FSYO Overture Strings from 2012-2017 and directed the FSYO's Sing-Song, String Along program for beginning violinists.
Ms. Morrison served as director of the orchestra program at Rochelle School of the Arts in Lakeland from 2006-2014. At Rochelle, Ms. Morrison taught second through eighth-grade strings, including beginning second grade Suzuki Violin, elementary and middle school orchestras, and the Swinging Strings alternative styles ensemble.
Ms. Morrison earned her Master of Music Education and Master of Music in Violin Performance from Florida State University and her Bachelor of Arts in Music and Humanities from Rollins College. She has completed her Suzuki Violin Book One Teacher Training at the Atlanta Suzuki Institute. Prior to teaching in Florida, Ms. Morrison directed the orchestras at Crownover Middle School in Denton, Texas, from 2002 to 2006, and served as elementary string specialist in the public schools of Salem, Oregon.
Ms. Morrison is an active all-county orchestra clinician, adjudicator, and presenter in Florida and currently serves as Chair of the Florida Orchestra Association Mentoring Committee. She has been honored to conduct all-county and all-region orchestras in Polk, Pinellas, Collier, Hillsborough, Volusia, and Orange counties as well as in Knoxville, Tennessee. Under Ms. Morrison's direction, the Rochelle Swinging Strings had the pleasure of performing at the 2010 FMEA Clinic-Conference.
Ms. Morrison taught on the faculty of the Florida State University Summer Music Camps from 2008-2016, where she directed the Chamber Orchestra and Amati/Guaneri Fiddle Ensemble, and has taught on the faculties of the Polk County Youth Symphony, the Stephen F. Austin University Summer Music Program in Nagadoches, Texas, and the Tallahassee Symphony Youth Orchestra.
Ms. Morrison is a violinist and private violin instructor, and she currently performs as a member of the Imperial Symphony Orchestra of Lakeland, Florida. She has enjoyed performing with the Bach Festival Orchestra of Winter Park, the Tallahassee Symphony Orchestra, and the orchestra of the Opera Theater of Lucca, Italy. Ms. Morrison enjoys collaborating with experimental musicians and artists in the Central Florida area, as well as camping and exploring with her husband, Matt, and their three-year-old son, Sebastian.
---
Mrs. Raine Allen, Overture Strings Conductor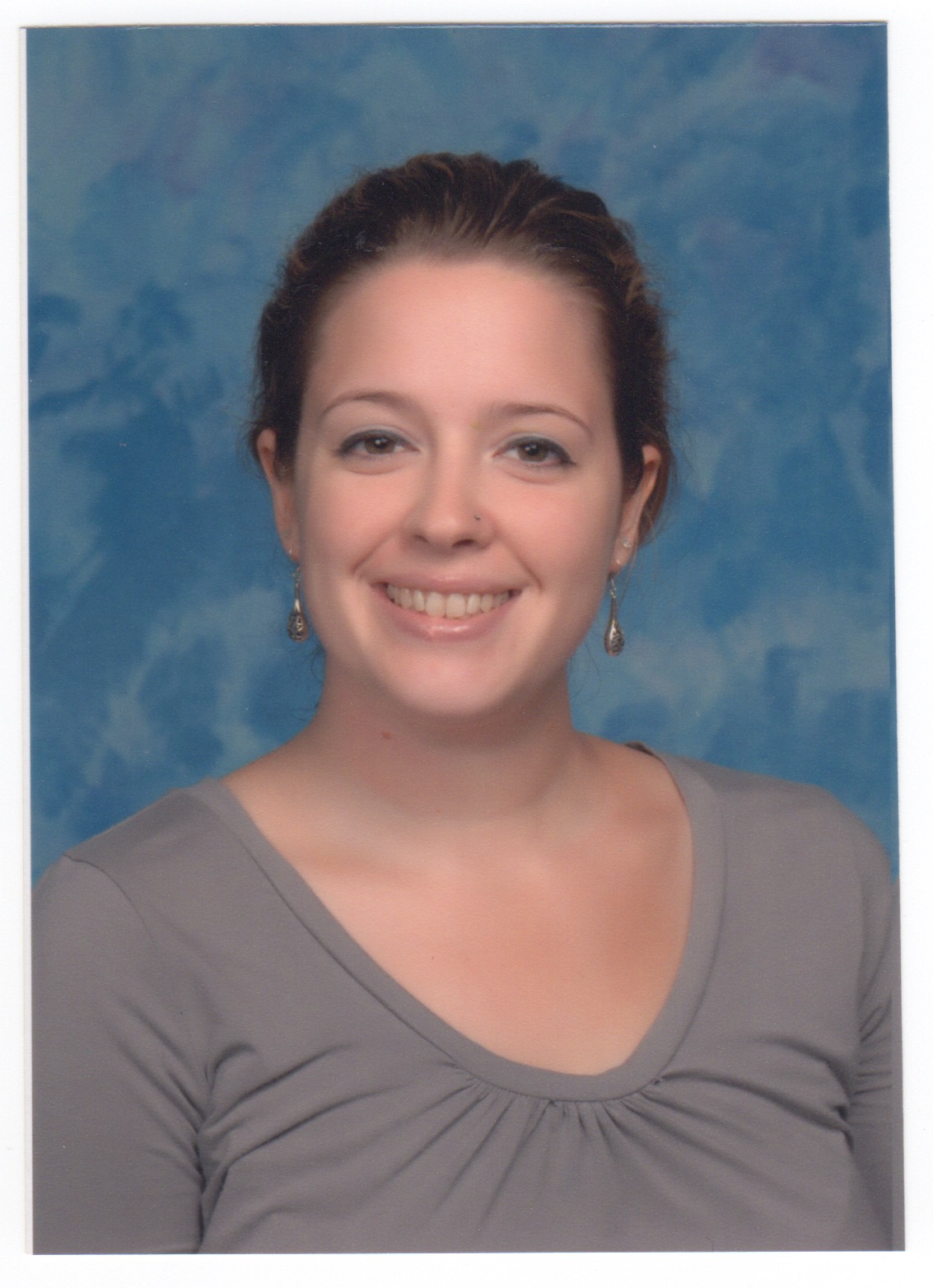 Mrs. Raine Allen, new to the FSYO family as the Conductor of the Overture Strings Orchestra, is excited to join this wonderful organization as they enter their 61st season. An experienced music educator with a demonstrated history of working in the primary/secondary public education industry, she is skilled in viola performance, string education, curriculum development, orchestral repertoire, and program development. She is a strong public education professional with both a Bachelor's in Instrumental Music Education (B.M.E.) and a Master's in Music Education, (M.M.E.) from the Florida State University College of Music, where she studied with music education figures Dr. Michael Lee Allen, Dr. Steve Kelly, Dr. Bill Fredrickson, Dr. Kasia Bujag, Dr. Cliff Madsen, and Dr. Alex Jimenez. She is currently the Director of Orchestras at Dr. Phillips High School in Orlando, FL, and is a staff member of the Florida State University Summer Music Camps. Mrs. Allen resides in Orlando, FL, with her husband Christopher and young son Oliver Lee.
---
Dr. Mauricio Cespedes, Stringmania Summer Camp Conductor & Chamber Orchestra Conductor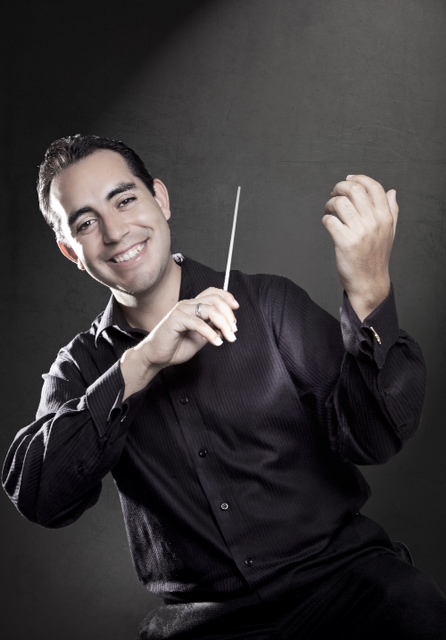 Dr. Mauricio Cespedes Rivero was born in Cochabamba, Bolivia, and started the violin and later the viola with his father Fredy Cespedes, concertmaster of the Bolivian Symphony Orchestra, and his mother Maria Eugenia Rivero, principal cellist of the Bolivian Symphony Orchestra. An active performer, Dr. Cespedes has served as principal violist of the Orlando Philharmonic Orchestra since 2008. Previously, he was principal viola of the Bolivian National Symphony Orchestra, New World School of the Arts Symphony Orchestra, Miami Symphony Orchestra, Florida State University Orchestra, Lansing Symphony, and Ash Lawn Opera Festival Orchestra in Charlottesville, Virginia. He also was assistant principal violist of the Sinfonicum Europae Orchestra in the Millennium Concert at Avery Fisher Hall in Lincoln Center with principals of the New York Philharmonic. In 2011, he won the YouTube Symphony Orchestra competition and performed at the Sydney Opera House with Maestro Michael Tilson Thomas. He has collaborated with composers such as Mason Bates, Stella Sung, Ellen Taaffe Zwilich (Naxos Recording), and John Williams.
Dr. Cespedes has been a winner of the 2002 New World School of the Arts Concerto Competition, Ibero American Symphony Competition, and Aspen Music Festival fellowship, and participated in the 2005 Osaka International Chamber Music Competition, sponsored by the Japan Chamber Music Foundation.
Dr. Cespedes is the principal conductor of the New Score Chamber Orchestra, and conductor of the Chamber Orchestra at a Gift for Music. As a viola teacher and sectional conductor, he served as faculty of Blue Lake Fine Arts Camp in Michigan for six years and led master classes at Sam Houston State University, Wyoming State University, Stetson University and New World School of the Arts.
He holds degrees from New World School of the Arts, Michigan State University, and Florida State University where he obtained his Doctorate degree. Besides music, Mauricio holds a degree in Environmental Engineering with an emphasis in Management of Protected Areas in Bolivia. Mauricio has two younger sisters, Adriana who plays bass, and Wara who plays violin. He is happily married to his wife, Emily, who plays violin and accompanies him on piano. Together in 2014, they welcomed the newest addition to their family, a son named Michael.
---
Jeff Rupert, Jazz Orchestra Conductor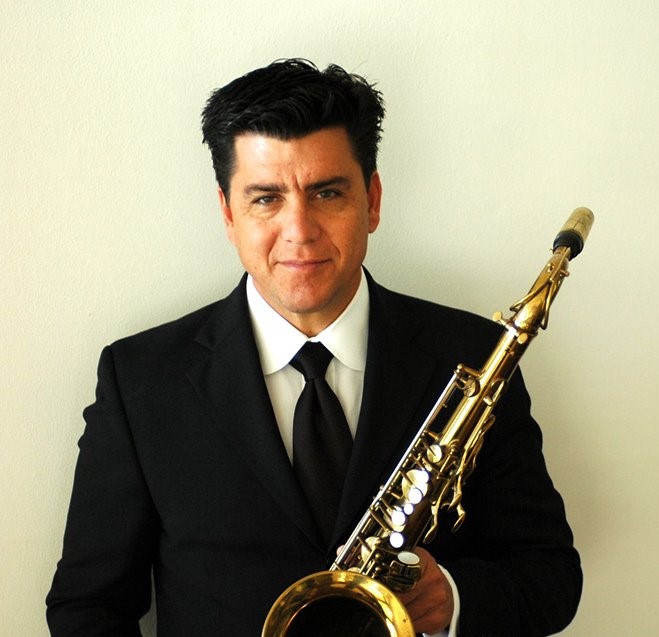 Saxophonist Jeff Rupert is a YAMAHA performing artist. Performing and recording credits include associations with Diane Schuur, Mel Tormé, Kevin Mahogany, Ernestine Anderson, and Benny Carter's Grammy-winning Harlem Renaissance. Jeff Rupert toured for fifteen years with Sam Rivers; four albums ensued, and from 1997- 2002 he toured and recorded with Maynard Ferguson. Jeff Rupert's six recordings as a leader all charted on Jazz Week. Do That Again! was #39 out of the top 100 jazz albums of 2014, and En Plein Air: The Jazz Professors play Monet charted on Jazz Week to #29. Performance venues include the Blue Note, Birdland, Carnegie Hall, Lincoln Center, the Kennedy Center, the Tokyo Forum, the National concert hall of Taipei, Taiwan, and jazz festivals in Europe, Israel, Australia, New Zealand and Japan. Rupert's latest release Imagination is a collaboration with pianist Richard Drexler, and debuted at #16 on the CMJ and RMR jazz charts.
As a composer and arranger, Rupert has written for Bob Berg, James Moody, Maynard Ferguson, Kenny Drew jr, Kevin Mahogany and Judy Carmichael. Rupert has produced four big band albums for the Flying Horse Big Band, all featuring original compositions and arrangements.
Jeff Rupert is Pegasus Professor, Trustee Endowed Chair, and Director of Jazz Studies at the University of Central Florida (UCF), and founder of Flying Horse Records.
"Jeff Rupert has a classic tenor sound, the virtuosity to execute practically any musical idea, and the imagination to make those ideas worth hearing." Ed Berger, the Institute of Jazz Studies.
"Jeff Rupert, he is dynamite!" Mel Torme.
"From the moment I first heard Jeff Rupert with my band I considered him one of the great jazz players of today." Maynard Ferguson.
"Rupert is just the kind of soloist needed to spur a band on to heroic heights." George Kanzler, music critic, The Star Ledger
---
Heide Evans Waldron, Executive Director
Heide Evans Waldron joined as Executive Director of Florida Symphony Youth Orchestras in October of 2011. Heide earned a BA in Marketing and a BA in Business Management Administration from the University of Phoenix. She recently attended the Rollins Crummer School of Business. Prior to joining Florida Symphony Youth Orchestras, Heide was the Manager of Member Relations at Orlando Science Center, wherein she served over 6,000 families in the greater Central Florida area since 2007. With over 10 years of hospitality experience, Heide specializes in generating substantial revenue growth, fundraising, event planning, marketing, public relations and customer service.
Musically inclined, as well, Heide is a former violist and alumnus of the Polk County Imperial Youth Orchestra. Heide's combined knowledge of non-profit leadership and youth orchestra education gives her great insight and dedication to serving the arts in Central Florida. In the immediate future, Heide plans to strengthen relationships with the community, encourage greater involvement and further alignment of Florida Symphony Youth Orchestras with arts and music education standards in Central Florida.
---
Briana Scales, Manager of Philanthropy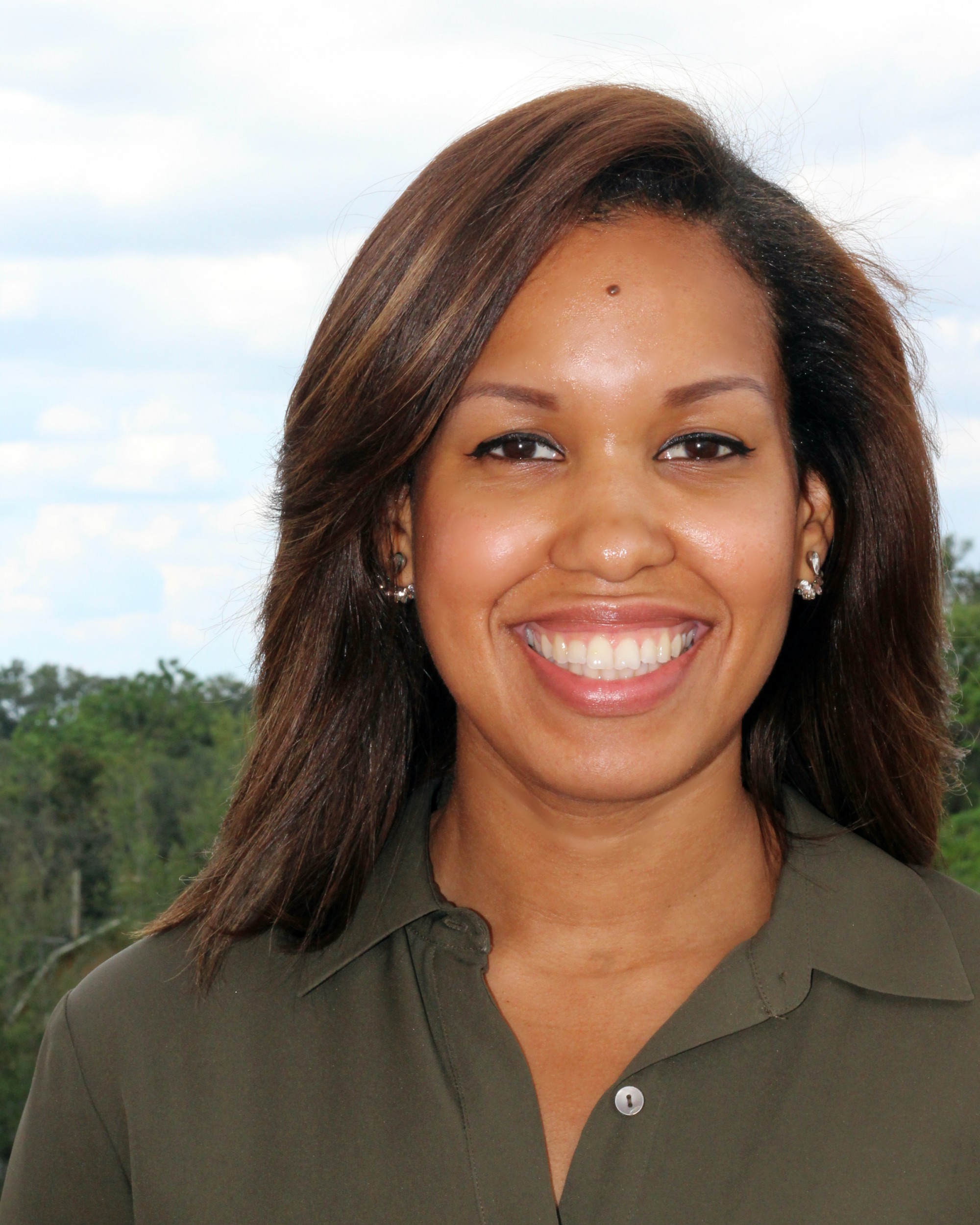 Briana earned her Undergraduate Degree in Music (Classical Vocal Performance) and Psychology from Kalamazoo College and her Master's Degree in Entertainment Business from Full Sail University. She also received a Certificate in Business Leadership and Management from the Crummer School of Business at Rollins College.
Music and entertainment have provided a symphonic backdrop for Briana's life. From a very young age, Briana practiced singing with her own piano accompaniment. With the support of her musical parents, she joined her first orchestra in fourth grade as a cellist. By sixth grade, Briana had begun performing at private and government-sponsored functions throughout the Detroit area, with Efuru, her first string quartet, which she co-founded.
In High School, she and her friends created Baby Steps to Music, an after-school tutoring program that gave private lessons to underprivileged elementary and middle school students. At Kalamazoo College, she formed and directed two vocal a cappella groups and taught a freshman level music theory class in her senior year. Briana knows the impact that a strong arts education can have on a young life, and she hopes to provide the same opportunities and fulfill the same dreams as she shares her love for music with the students of FSYO.
---
Spencer Jones, Membership Coordinator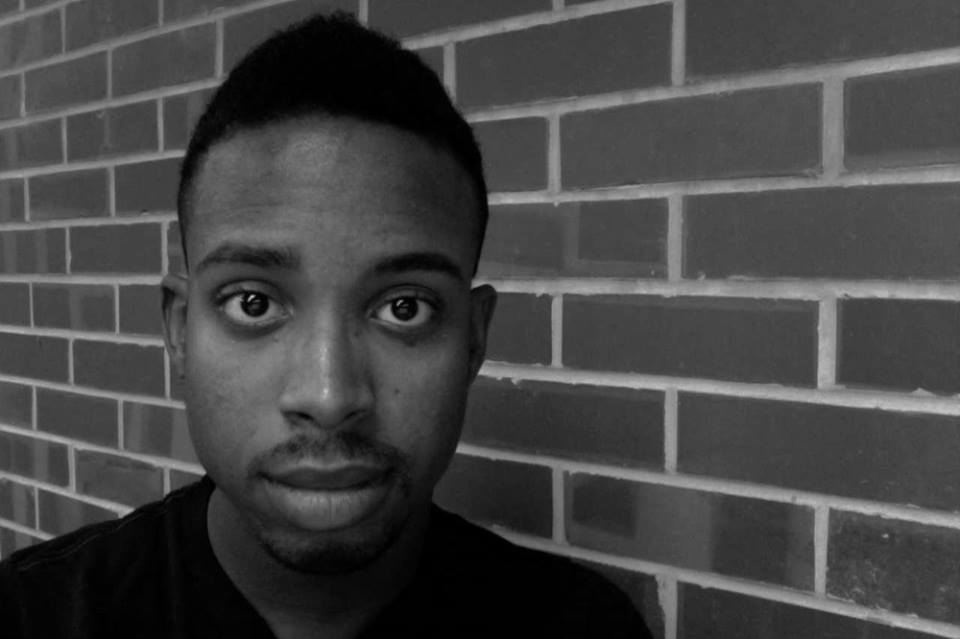 Spencer Jones recently earned a Master of Music degree in Clarinet Performance from the University of Idaho. As a graduate student, Mr. Jones was given multiple teaching opportunities as well as being on staff at the Lionel Hampton Jazz Festival during its 50th year anniversary season. While studying with Dr. Shawn Copeland, Mr. Jones held principal positions with the Symphony Orchestra and Wind Ensemble. In the fall of 2016, Mr. Jones premiered a trio work of composer John David Earnest entitled, Three for Three, and has also performed with the Washington-Idaho Symphony Orchestra as an Associate Principal, and substitute second clarinetist.
Mr. Jones was born in Florida and raised in the Central Florida community. At the age of 16, he joined the Brevard Symphony Youth Orchestra under the baton of Joseph Kreines. That same year, Mr. Jones participated in the Afro-Academic Cultural Technological and Scientific Olympics (ACT-SO), a competition hosted by the NAACP, in the instrumental music category. After winning the regional round, he went on to participate in the ACT-SO national competitions in New York City and in Kansas City, Missouri the following year.
Mr. Jones received a Bachelor of Music with an outside field in Business Administration degree from Stetson University. As a scholarship student of Dr. Lynn Musco, Mr. Jones has appeared as a soloist, chamber, and orchestral musician during his undergraduate career. As a winner of Stetson University's Annual Concerto Competition, he performed the Adagio movement from Gerald Finzi's Clarinet Concerto as soloist with the University Symphony Orchestra in November of 2013. Spencer has performed as a principal player of Stetson University's Symphony Orchestra, Symphonic Band, Clarinet Choir, and has appeared in the Stetson University Opera Theatre's production of Dvořák's Rusalka and Video Games Live™ at the Hard Rock- Orlando on bass clarinet.
Mr. Jones is an alumni member of the Xi-Nu chapter of Phi Mu Alpha Sinfonia, National Music Fraternity, and a lifetime member of the NAACP.
---
Zachary Grayson, Membership Coordinator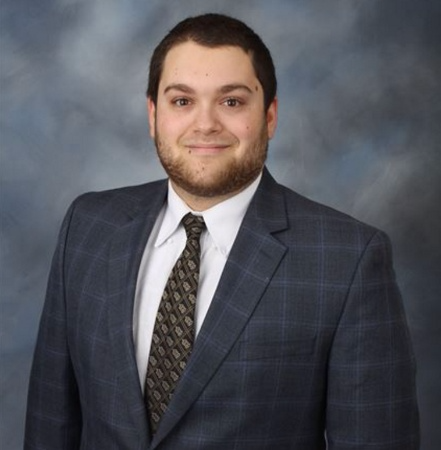 Zachary Grayson earned his Bachelor Degree in Human Communication and a minor in Mass Communication from the University of Central Florida. Zach was introduced to music at a young age by his older brother who played the trumpet. He decided to follow his brother's footsteps and take up the trumpet as well. While playing the trumpet he developed a love for music and concerts. Being from Tallahassee gave Zach great opportunities to participate in FSU Band camp over the summers and see musicians like Chris Botti at Ruby Diamond Concert Hall. In college, Zach worked for a company that promoted concerts at local venues in the Orlando area. While working there, he redeveloped his passion for music and entertainment, which is what caused him to switch his major from Computer Science to Human Communication. In his free time, he enjoys going to camping music festivals, which combines his two favorite activities. Zach hopes to bring his knowledge of music, entertainment, and leadership to help fulfill the aspirations of the students of FSYO.
---
Carl Rendek, Production Manager & Librarian
Carl Rendek is the Production Manager and Librarian for Florida Symphony Youth Orchestras. Mr. Rendek attended the Manhattan School of Music in New York City where he was a scholarship student of Walter Rosenberger and Morris Lang of the New York Philharmonic. He was also a scholarship student of Charles Owen at the Aspen Music Festival.
Mr. Rendek studied jazz vibraphone with David Friedman. He is a former member of the Florida Symphony Orchestra (1975-1993), and current member of the Orlando Philharmonic Orchestra, where he serves a dual role as Principal Timpanist and Production Manager.