FSYO Welcomes Jazz Orchestra Conductor, Jeff Rupert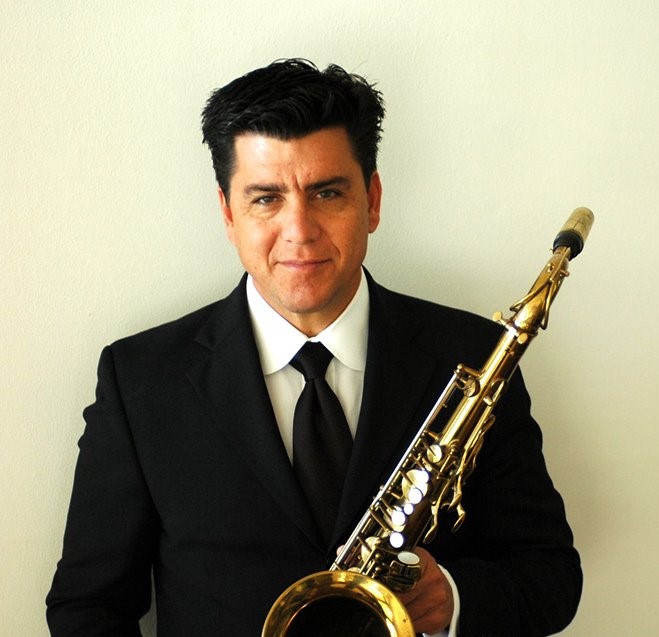 Jeff Rupert is Pegasus Professor and Director of Jazz Studies at UCF. He is a saxophonist, composer, record producer, and recording artist.
Rupert has been a featured soloist on dozens of recordings with artists including Maynard Ferguson, Sam Rivers, Mel Tormé, Diane Schuur and Benny Carter. He played on Carter's Harlem Renaissance which won a Grammy. He played and arranged for the New Jersey-based Blues band The Fins. He has also performed with Kevin Mahogany, Ernestine Anderson, Joe Farnsworth, Ray Drummond, Harry Allen, pianist Benny Green, Kenny Drew jr, trumpeter Michael Philip Mossman, and pianist and singer Judy Carmichael.
Rupert currently is the leader of The Jazz Professors, a sextet which had top JazzWeek charting hit albums in 2012 and 2013. "The Jazz Professors: Live at the UCF-Orlando Jazz Festival" (Flying Horse, 2011) which and peaked at #19 during its seventeen weeks on the JazzWeek charts. His third album, "From Memphis to Mobile", with Kenny Drew, Jr.
Rupert joined Sam Rivers' band in 1996 and appeared in four recordings with the group. He has performed in hundreds of concerts with Rivers, including performances at Lincoln for Ed Bradley's Jazz from Lincoln Center (broadcast on NPR), the Vision Festival NYC and Columbia University. He has been a member of the Jaguar International Jazz Series alongside Joe LaBarbera, Tom Wharington, Larry Koonse, and John Fedchock.
For more information on Jeff Rupert, Click Here.